Loan Officers
Meet our Loan Officers at Custom Mortgage. Our Loan Officers specialize in making Florida Mortgages easy!
Daniel Weinfeld – President/Loan Officer
NMLS #347847
727-460-0039
With 26+ years of experience in the mortgage business and as a licensed Mortgage Broker and Loan Originator, Dan Weinfeld has the unique ability to deliver the best service and options for our customers. He has evolved the company into a thriving environment where our customers feel comfortable, informed, and treated fairly in all aspects of the mortgage world. Dan's ability to work through any issue has gained him a reputation as an outstanding mortgage leader, employer, and brokerage. You are in excellent hands with Dan and his team of loan officers.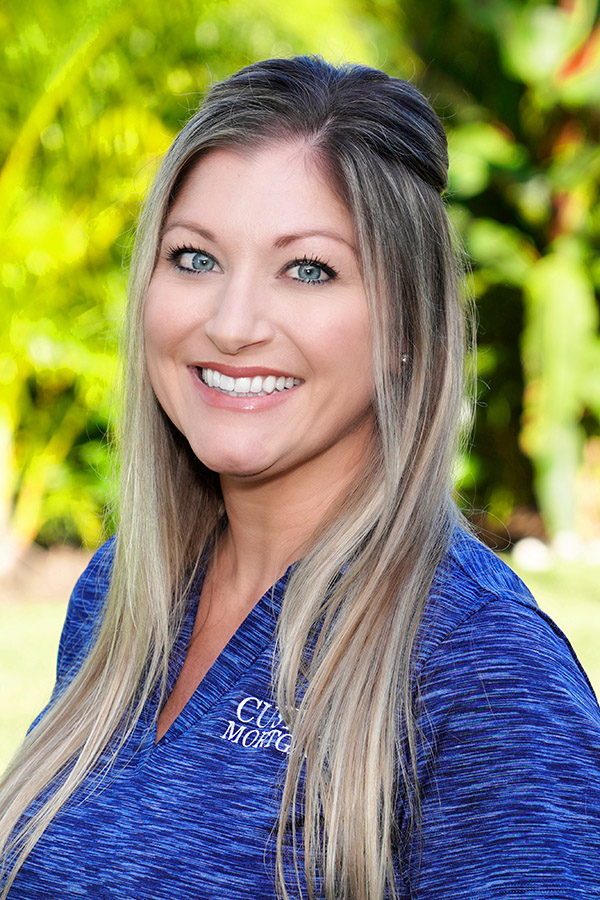 Nicole Stiver – Loan Officer
NMLS #845990
941-468-3027
Nicole Stiver is a state licensed Mortgage Loan Originator, born and raised in Englewood, Florida. With a background of over 18 years in Real Estate, she has a great understanding of the local area, which allows her to offer relevant and reliable information.
When working with Nicole Stiver, you are guaranteed personal assistance & a professional experience throughout the entire mortgage process! Nicole prides herself on giving personalized one-on-one service to every customer.
Beyond working with her clients and growing her business, Nicole loves to spend time with her two daughters. On their down time, they enjoy fishing, diving and reveling in all that the area has to offer.
Hector Vargas – Loan Officer
NMLS #310580
941-623-5404
Hector A. Vargas is the bilingual (English and Spanish) Senior Loan Officer of Custom Mortgage. Hector has over two decades of lending experience, specializing in mortgage plans tailored to individual needs, and he is recognized as one of the 10 most dependable mortgage brokers of the Southeast US. (Goldline Research).
Hector's philosophy is simple: treat each customer with the utmost respect and provide exceptional service. Referrals from realtors and previous clients are the number one source of business and the foundation to success.
If you are interested in working with a team that has your interest at heart, then make Hector and Custom Mortgage your lender of choice.
Wayne Gunter – Loan Officer
NMLS #415246
941-720-6820
Wayne's commitment to superior client service along with his attention to detail has helped position him as a top mortgage originator in the area. Wayne graduated from the College of Business at the University of Florida in 1995 and has been originating mortgage loans for over 26 years. His high level of expertise, strong commitment to his community and dedication to his field are just a few things that have set Wayne apart as a true professional in this industry. A native of Manatee County, Wayne and his wife Jenny are raising their two sons; Brycen and Brennen in the same neighborhood he grew up in.
Angela Piloto – Loan Processor/Loan Officer
NMLS #1504619
941-321-3706
Angela Piloto is a licensed Loan Originator and Senior Loan Processor here at Custom Mortgage. Angela is a 21 year resident of the state of Florida, 16 of which spent in Englewood and 5 in Orlando where she received her degree from the University of Central Florida in 2013, returning to Englewood shortly after graduation. Angela works around the clock to ensure that her customers are taken care of, educated, and understand the process of buying or refinancing a home.
Erica Tressmer  – Loan Processor/Loan Officer
NMLS #293882
941-255-3342
Erica Tressmer is a state licensed Mortgage Loan Originator and Senior Loan Processer at Custom Mortgage. Erica has 19 years in the Mortgage and Finance business with an Associate's degree in Financial Services. She has lived in Port Charlotte for 37 years and currently resides in Gulf Cove with her husband David and two sons, Logan and Garrett. Erica has a vast understanding of the mortgage process from application to closing. She takes great pride in getting all clients to the closing table as quickly and smoothly as possible. In her spare time she enjoys spending time with her family and keeps busy raising her two boys.
Tammy Blankenship – Loan Processor/Loan Officer
NMLS #295489
941-255-3342
Erin Morey – Loan Officer
NMLS #2166534
941-221-1909
Erin Morey is a Loan Originator in Englewood, Florida for Custom Mortgage. She brings a wide range of experience and knowledge with her. Erin specializes in many lending products including: Conventional, FHA, VA, USDA and down payment assistance programs for first time and repeat buyers.  Erin is a real estate investor herself, with multiple rental properties and years of experience both as a landlord and property manager. She understands your situation is unique and prides herself on educating you on the programs in which you will qualify. In addition, Erin will deliver top-notch service not only to you, but to everyone involved in the real estate transaction, by making sure communication is clear and timely. Erin holds her Bachelor's Degree from University of Northern Iowa, as well as a Master's Degree from National Louis University. Contact Erin today to invest in your future by investing in real estate!  When Erin is not assisting customers, she enjoys spending time with her husband and two children soaking up the Florida sun and all that nature has to offer.
David (DJ) Adams – Loan Officer
NMLS #2184146
941-255-3342
David is a 22 year resident of the sunny state of Florida and prides himself in his knowledge of many different areas in the state, including his hometown area of Jacksonville. David joins us as a knowledgeable loan officer and looks forward to serving you with honesty, integrity, and tenacity. A go-getter and a friend, David will be sure to place you in the right mortgage for your needs and guide you through the process with ease. With both marketing and business degrees from Flagler College, David has the education to ensure you feel secure and clear about the process and the steps to get you to closing.
Vicki Lynn Painter-Hinchman – Loan Officer
NMLS #1964013
941-258-4129
Vicki is a State Licensed Loan Officer, and a Realtor with over 29 years in the Real Estate industry. She has spent much of that time purchasing, renovating and then selling numerous properties over the years. Her knowledge in Real Estate contracts, presenting and negotiating offers, and getting the deal closed is an invaluable tool in helping you get the loan product you need. She has partnered up with one of the most knowledgeable teams in the industry, that can close loans when others fail. If you are purchasing a home, or an investment property or getting a cash out refinance to build that dream pool, or home renovations or want to inquire about other loan products give Vicki a call she is available 24/7 to answer any questions you may have to help you get started on your financing goals.
Ready to apply? Click here to start the process.